Are you, or someone you know, in need of some practical help with small tasks?
The Good Neighbour scheme is a voluntary organisation which has been relaunched through Prama and covers West Moors, Ferndown and Wimborne. Its aim is to help people with small one-off tasks they can no longer manage themselves.
Jackie Stafford is the Good Neighbour Lead Co-ordinator and explains: "These are small tasks where professional help is not needed, as our intention is not to take work away from the professional workforce. All our volunteers carry identity and are Disclosure and Barring Service (DBS) checked which ensures they are trustworthy and can be relied on."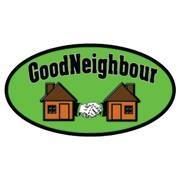 Officially launched at the Practice in October 2017, the Good Neighbour scheme has keen volunteers on hand with a variety of skills on offer. We do ask for a small donation to cover administration costs.
The volunteers can help with a range of small tasks - here are a few examples of what they could do:
Change a lightbulb
Fill out a form
Take rubbish to the tip
Post a letter
Walk a dog
Small sewing jobs
Tune a television
For more information, please call 01202 804003, email: goodneighbours@prama.org.uk or follow this link to download a copy of the information leaflet>>