Want to make a suggestion to the practice?
Your comments and suggestions are important to us.
Please follow this link to our Feedback Form and submit it to the Practice.
Medical matters and official complaints cannot be dealt with via this form. If you have a query regarding a medical matter please telephone reception and ask to speak with a Practice Manager.
Please note : only use this form for comments about the practice and suggestions as to how we can improve our service to you.
Alternatively, you may your suggestion by email to wm.gp@nhs.net using "Suggestion" as the subject header.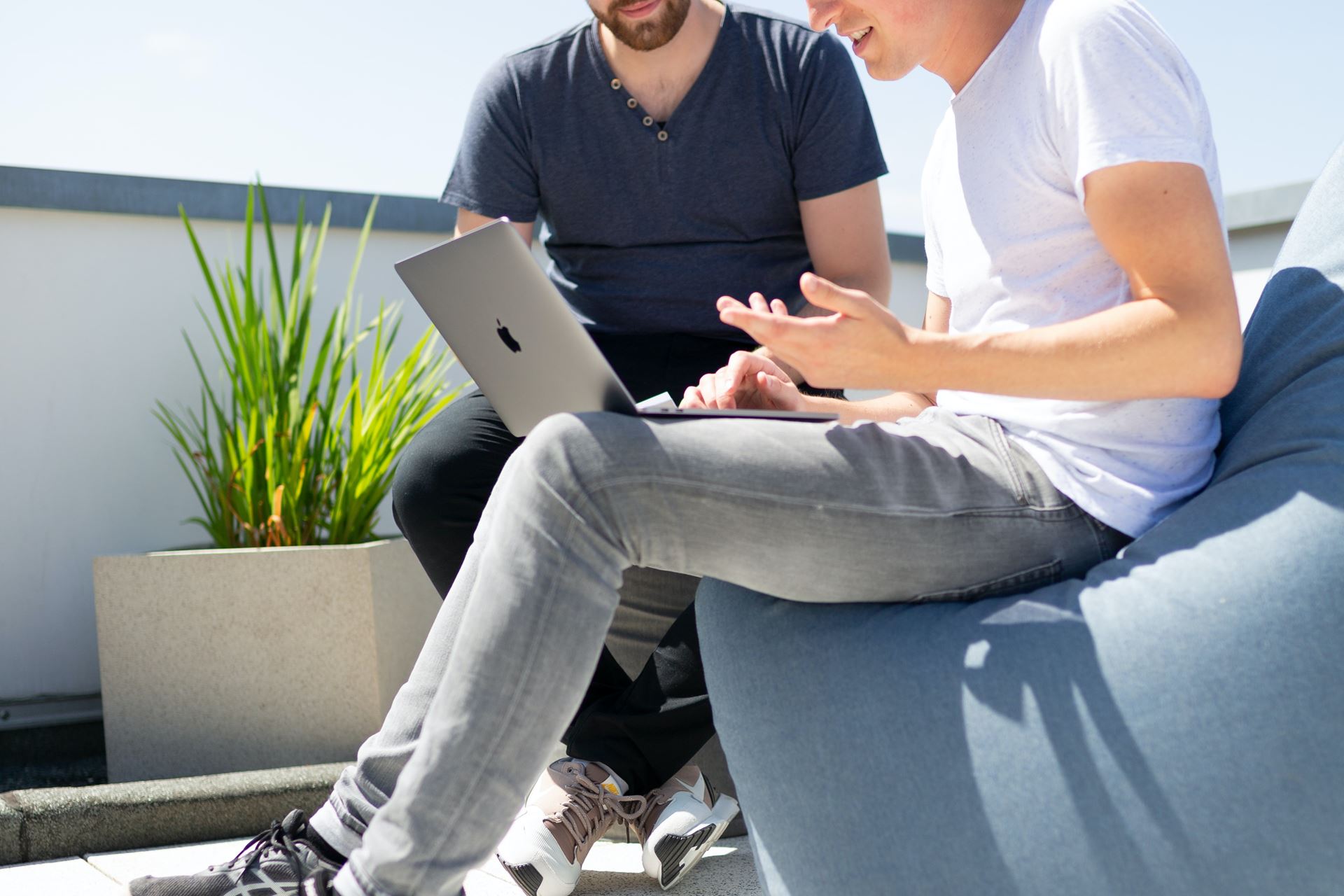 We make every effort to give the best service possible to everyone who attends our practice.
However, we are aware that things can go wrong resulting in a patient feeling that they have a genuine cause for complaint. If this is so, we would wish for the matter to be settled as quickly, and as amicably, as possible.
Complaints
Talk to us first
Every patient has the right to make a complaint about the treatment or care they have received at West Moors Village Surgery.
We understand that we may not always get everything right and, by telling us about the problem you have encountered, we will be able to improve our services and patient experience.
Who to talk to
Most complaints can be resolved at a local level. Please speak to a member of staff if you have a complaint; our staff are trained to handle complaints. Alternatively, ask to speak with the practice manager. This gives you the opportunity to resolve any concern you may have without it going through a formal process.
Pursuing a formal complaint complaint
A complaint can be made verbally or in writing. A complaints form is available from reception. Alternatively you may complete our online form and the practice manager will deal with your concerns appropriately. Please follow this link to our Complaints Form>>
Time frames for complaints
The time constraint on bringing a complaint is 12 months from the occurrence giving rise to the complaint, or 12 months from the time you become aware of the matter about which you wish to complain.
The practice manager will respond to all complaints within three business days.
We will aim to investigate and provide you with the findings as soon as we can and will provide regular updates regarding the investigation of your complaint.
Investigating complaints
West Moors Village Surgery will investigate all complaints effectively and in conjunction with extant legislation and guidance.
Confidentiality
West Moors Village Surgery will ensure that all complaints are investigated with the utmost confidentiality and that any documents are held separately from the patient's healthcare record.
Third party complaints
West Moors Village Surgery allows a third party to make a complaint on behalf of a patient. The patient must provide consent for them to do so. A third-party patient complaint form is available from reception.
Final response
West Moors Village Surgery will issue a final formal response to all complainants which will provide full details and the outcome of the complaint. We will liaise with you about the progress of any complaint.
Download a copy of our Complaints Leaflet by following this link>>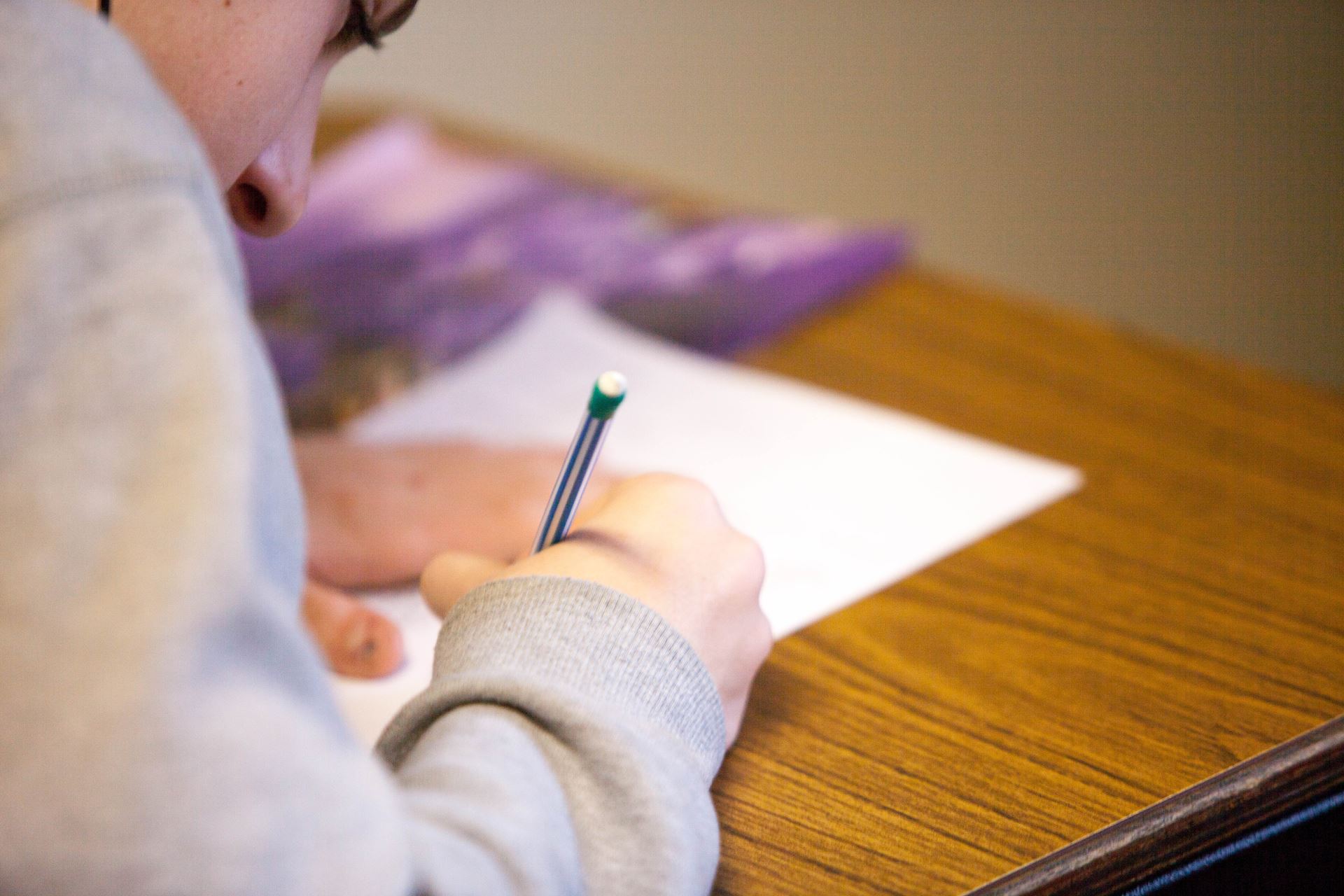 Information for patients on the Friends and Family Test
Feedback on the care or treatment received from us.
The NHS Friends and Family Test
Please tell us what you think about the care or treatment you have received from us using our Friends and Family Test Feedback Form>>
Or if you prefer you can download, print and complete a paper version and return it to Reception on your next visit.
Note this is for feedback only and not enquiries.
This form has been developed based on NHS national guidance to help GP Practices improve patient experience. Referred to as the Friends and Family Test (FFT), it is an important feedback tool that supports the fundamental principle that people who use NHS services should have the opportunity to provide feedback on their experience. Listening to the views of patients and staff helps identify what is working well, what can be improved and how. FFT feedback is regularly reviewed by the Practice team and is published below.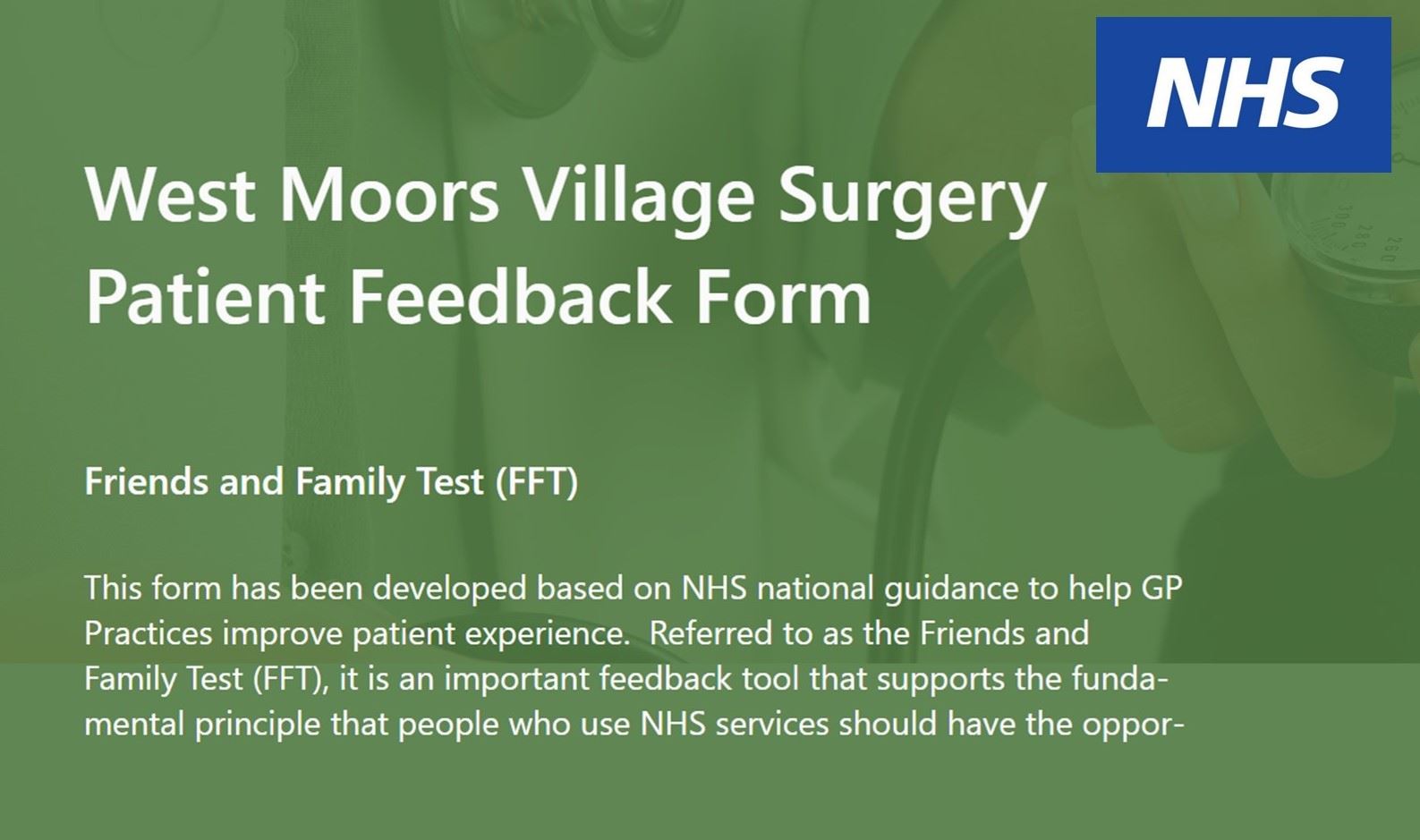 Friends and Family Test Feedback Results - updated 5th July 2023
The Practice has received 357 FFT responses during April, May and June 2023.
From these results, we have learned that 98% of these respondents said their recent experience of visiting the Practice was Good or Very Good.
Patient comments on what we do well:
"I have always had good and supportive help. You all have always gone above and beyond what I expected."
"From seeing the Paramedic, then the Doctor, the care shown was fantastic."
"I just wanted to take this opportunity to say that the treatment I received today at this practice was absolutely brilliant ! From the phone call this morning, to the follow up call, and then the consultation this afternoon - I couldn't have been in better hands! Thank you so much!"
Nevertheless, there are areas for improvement that we are addressing:
We know that some patients have been frustrated by staffing issues impacting our ability to answer the phone and accessing a GP in a timely way. One respondent was unhappy that they weren't offered a home visit when they asked for one.
What we're doing:
We regret the delays some patients have recently experienced in having their phone call answered promptly. However, the good news is that we have successfully recruited new reception staff to get us back to a full service.
With regard to home visits, these are offered to housebound patients or those with a clinical condition that prevents them from attending the Surgery. However, it is important to bear in mind that most medical problems are dealt with more effectively in the clinical setting of a well-equipped surgery and we have added information about Home Visits on our website to clarify why we encourage patients to come to the Surgery. Information on home visits is published on our Appointments page here>>